Girl band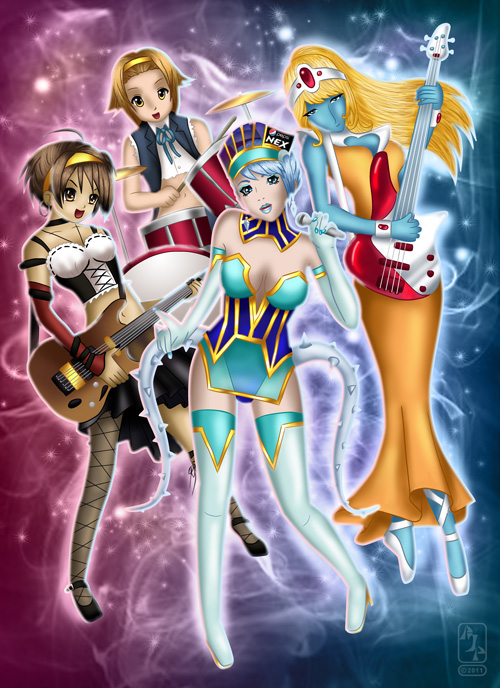 Created for a Madman art competition. My dream anime girl band featuring my all time favourite anime female musicians (Haruko juuust missed out to Haruhi as my dream guitar player).
Let me introduce the band "Melancholy Rose". First, Ritsu on drums (boom, dada, boom, dada BOOM!). She's made a quick alteration to her costume in order to fit in better with the 'big' girls. Next, Haruhi on guitar (BAnanananana)! It was tough deciding between this look and her bunny outfit, let me tell you. Next, Blue Rose on lead vocals (Go Next-u!). Just between you and me she's more of a looker than a singer, but she does bring a large male audience, and of course some serious sponsorship! And lastly, the musical leader of the group, Stella on bass (twang twanga twoooong)!
Together they confound aliens, smash robot minions, defeat psychotic madmen, and help Ritsu with her homework. Oh, and of course they blow everyone away with their amazing rock music. A platinum record will surely be close at hand!