Strawberry Fool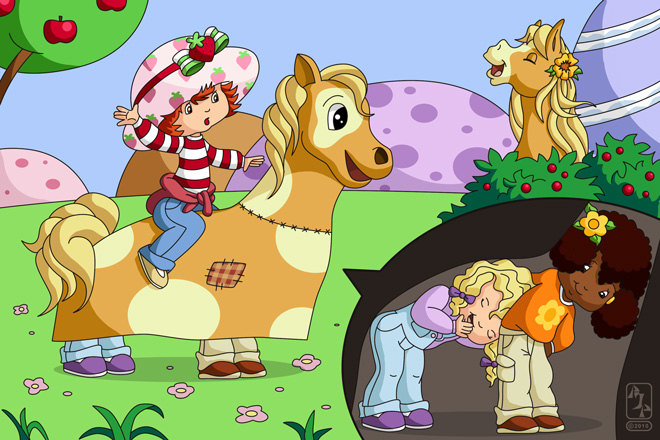 Created for a Madman Fan Zone art competition.
"We want to see an artistic depiction of your chosen character falling for ... or delighting in another successful practical joke."
Angel Cake and Orange Blossom are playing an April Fools joke on Strawberry Shortcake while the real Honey Pie hides and laughs.