Stories
Koala Hugs
Please come and visit my ongoing comic Koala Hugs! A story about a teddy bear koala and his family of humans on an island with hundreds of real koalas!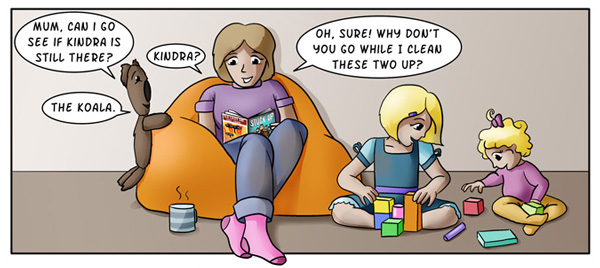 Air, Earth and Water
The Guardian of the Crystal

1 2 3 4 5 6 7 8 9 10 11 12 13 14 Cast
Other comics
You can also read some of my older comics, which live alongside Koala Hugs...
Totally Teddies – the one that started it all; my first ongoing comic strip.
Teddy Bear Brew-haha – Teha and Willow save Flat-bear from an evil witch!
Let Sleeping Koalas Lie – A short tale about a lost baby koala.