Skeletor at home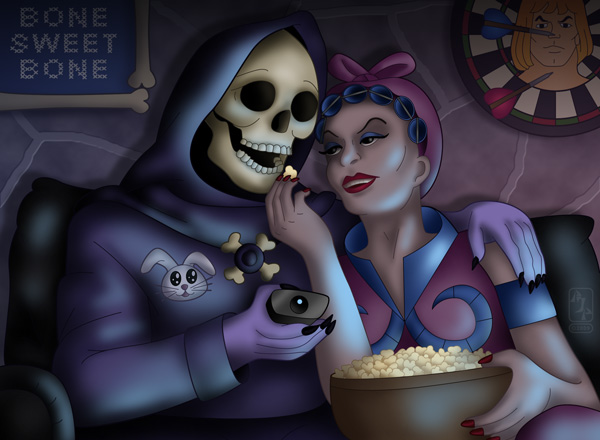 Created for a Madman Fan Zone art competition.
"Show us your favourite villains and give us some insight into their character by showing what they get up to at home"
Skeletor (in his bunny pjs) and Evil Lyn at the end of a long day's evil-doing, watching TV and eating popcorn. Why Evil Lyn bothers with curlers is a secret only she knows. Hmm, I wonder what they're watching?